Experience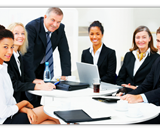 Who We Are…
Dagasa Fixtures and Displays has been servicing the South East United States since 1996. We are independent of any government, political ideology, economic interest or religion.
Dagasa Fixtures and Displays helps bring your shopping experience to life by providing the set up crews to install the fixtures and displays needed to display many of the vendors products and merchandise.
Mission Statement
At Dagasa Fixtures and Displays, we are a market-focused, process-centered organization that develops and delivers innovative solutions to our customers, consistently outperforms our peers and provides a dynamic and challenging environment for our employees.
List of some of our Customer's
Corporate Office
3107 Barcelona St. Tampa FL 33629
+1 813 832-1101
+1 888 239-2042
+1 813 832-1113
Main Warehouse & Distribution Center
5302 W. Ingraham St. Tampa FL 33616
+1 813 514-1764
+1 813 514-1765